Sexual violence against women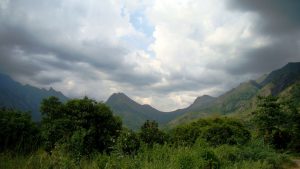 Nagammal fought for her community
Arungkulam village near Bodinayakannur, Theni district in Tamil Nadu, resides about 200 people belonging to the Paliyartribal community. One of them is Nagammal, a woman who is a survivor of sexual violence and a strong fighter.  Her struggle for justice became a struggle for her entire community. She broke the silence that since a long time had kept the community isolated from the outside world.
The Paliyar people have been living in the forest area in the hills of Western Ghats for hundreds of years, guarding the forest and engaging in agriculture and hunting for their livelihood. The area historically lacked access electricity, health care facilities, infrastructure and quality education, as it was a blind spot for government schemes and development programmes. Most families had to struggle to make ends meet, with an average monthly income of Rs. 200.The social and political rights were non-existing, as the people of the Paliyar community also lacked voter identity cards as well as public distribution cards.
In the morning of the 6th of May 2008, Nagammal was without warning brutally attacked outside her parents hut. Three men from a dominant caste raped her and held her captive until afternoon the next day. The relentless assault took place in presence of her parents who had to witness the whole incident. They were held at knifepoint and could not do anything to stop the violence against their daughter. At the time of the incident Nagammal was 22 years old.
Nagammal went to the nearest police station to report the attack, only to be subjected to further threats.  Her testimony was harshly rejected and out of fear Nagammal conceded not to prefer the complaint. However, it came to the perpetrators knowledge that she had approached the police and they went to see her. They threatened her that if she talked about what they had done to her, she would face dire consequences and if it came to a trial, they assured her that both the police and the judiciary would favour on their side.
Evidence came to know about Nagammal's situation and sent a team in order to support her and collect the facts about the incident. The intervention enforced the police to register the case accordingly. In spite of this the accused were not arrested. In order to condemn the very deficient response from the police and demand justice, Evidence organized several public protests in joint action with local movements and Nagammal's family. As a result, the accused could later be arrested.
Nagammal's courage to report the assault was ground breaking, as people in the area had faced many similar incidents in the past, but no one had ever sought for legal action. Her mind set was that these crimes should not be buried by subordination and shame. She was the first woman to speak out about a sexual assault and people started to follow her example. As a consequence similar cases of violence and discrimination against people of the Paliyar community were exposed.
Nagammal's struggle engaged the whole community, with numbers of men and women involved in the actions to support her. The collective desire for justice initiated a process that endowed the people of the community to claim the rights and resources, which they had for a long time been denied.
Civil society organisations and movements, together with the people, decided that this was the right time to make the government aware of their demands. Government officials who rarely visited the area became suddenly very alert and eager to take action. Ration cards were handed out, 38 houses built and loans were granted. Above all, people were provided voter identity cards, which mean that they are now in the electoral list and free to exercise their political rights. Development of a functioning infrastructure in the area is also under way.
The social mobilization turned into a formation of a local collective forum, where people can meet to raise issues and discuss whatever comes up. The forum is also a place to share knowledge and get access to information. Nagammal is an active member in the forum, which also attracts activists and people from various NGO's.
Nagammal's struggle was not easy but her mind was strong, she knew that she had to expose the incident and the conditions that kept her community in isolation and deprivation. She is still waiting for the legal process of her case to dissolve, but has received compensation from the state, which is deposited in a bank. Nagammal is the first woman ever from her community to have a bank account, paving the way for women to become more independent.
Nagammal's character makes her a great role model for women, children and men who are subjected to abuse and threatened to silence. Nagammal decided to end that silence and through that she inspired her entire community to speak up, voice their demands and together claim their rights.